The Most Amazing Beach Town
If you ever get tired of the city, the beach is the place to go. I highly recommend Nha Trang, as it was a nice beach town with warm weather and lots to do. We stayed at the a simple, clean place called the Mojzo Hostel. A private room with personal bathroom was around $17 a night. The common room has books, computers and comfy couches. There is laundry facilities and breakfast on the roof top is included. The morning view is great to start your day with. The girl at the front desk was extremely helpful booking us into the variety of activities we wanted to do that week.  It's walking distance from everything you need from street food to shopping. There were spa's, dive shops, travel agencies, street markets and nice restaurants all over the place.
Things to Do:  The Spa
First thing to do after a long, somewhat bumpy night bus from Ho Chi Minh to Nha Trang is recharge by hitting the spa! Lots of great places nearby and some of the more expensive ones will even pick you up and drop you off for free. We visited the iResort for ~$100 each you get private bungalow with an hour massage, mud bath, hot spring, huge rain water shower and some small snacks. We spent the whole day relaxing in luxury, definitely worth the price!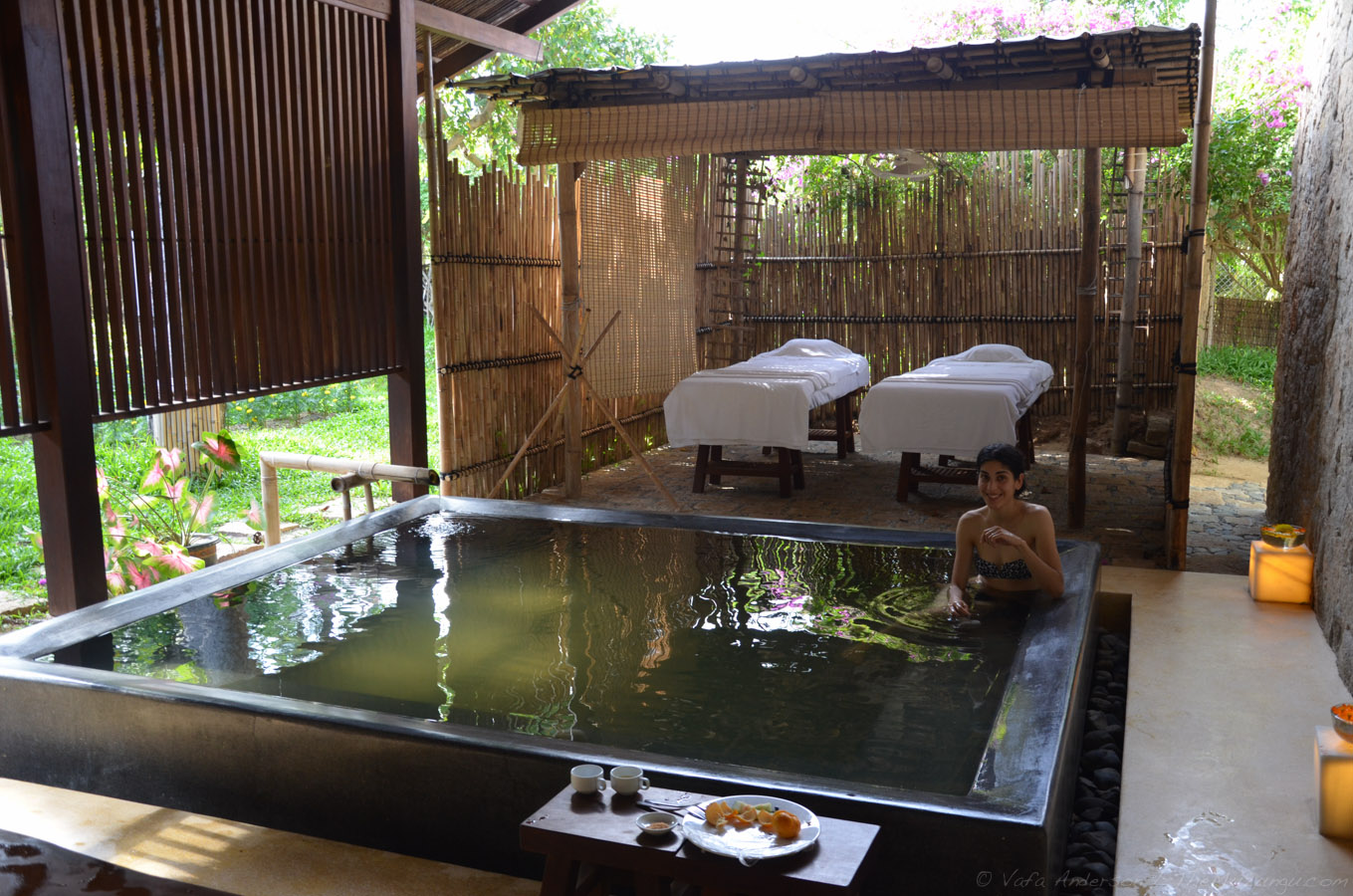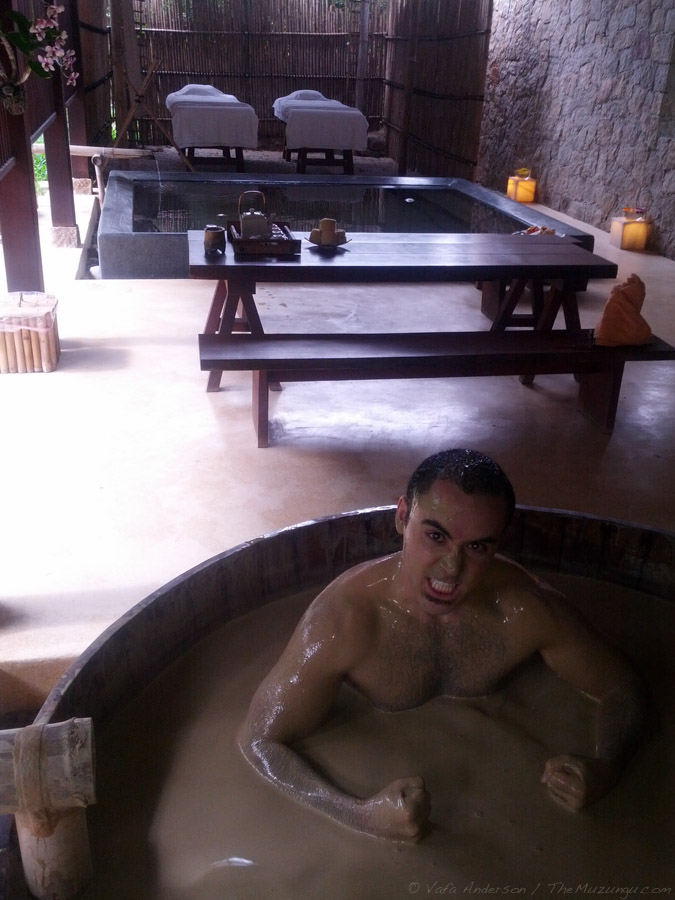 Shopping and Food
Nha Trang is small enough to walk around in to visit the main areas of town. We bought a tea set, a wooden chopstick box, a giant shell and some 3D puzzles from the outdoor market in the centre of town, just ask your hotel where the street market is. Around the area we stayed, there was an awesome variety of restaurants to choose from. The street food (mostly bbq, rice or soup) was delicious and well priced. Bargain hard for the sea food though, sometimes it can be a bit expensive.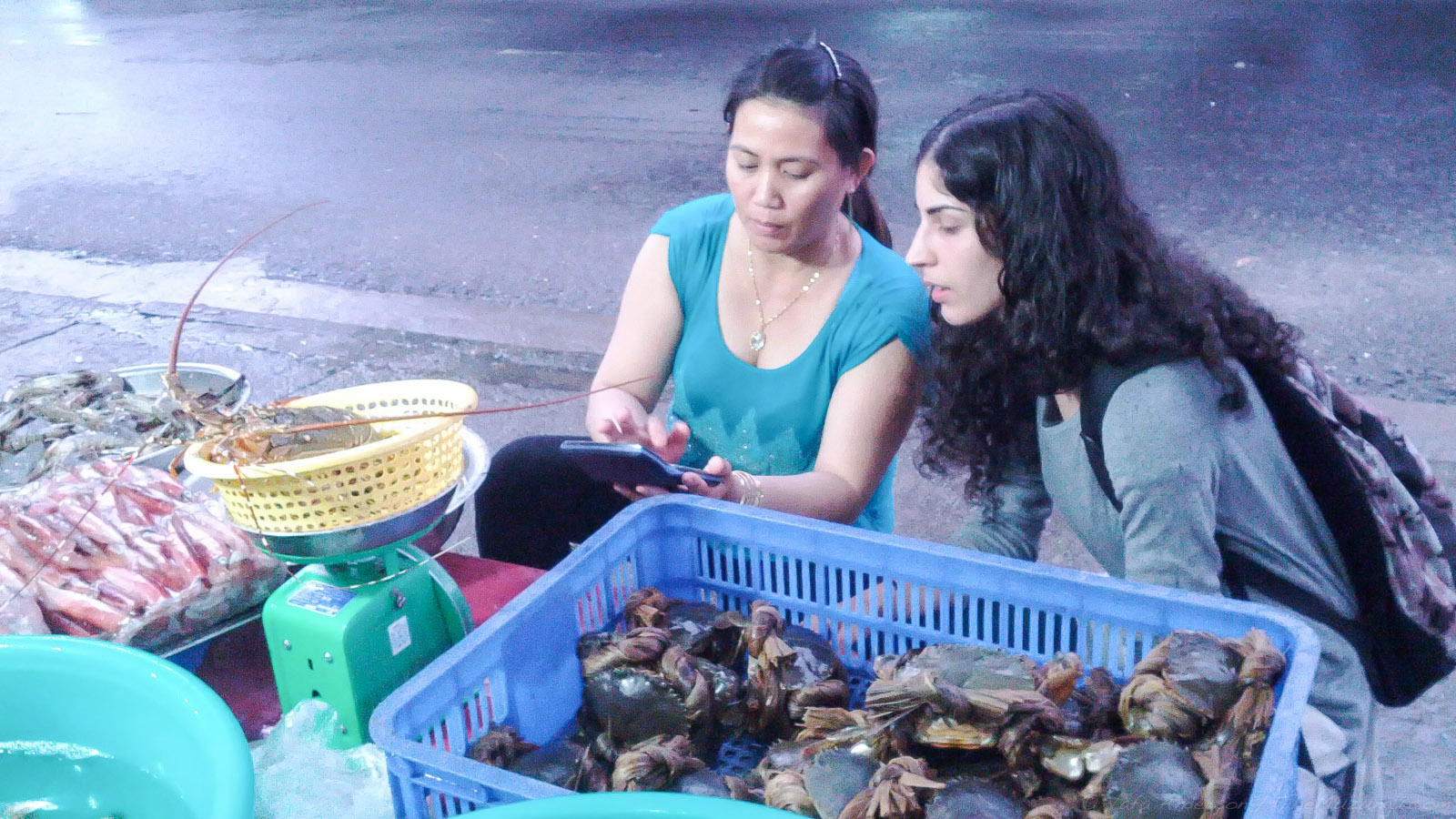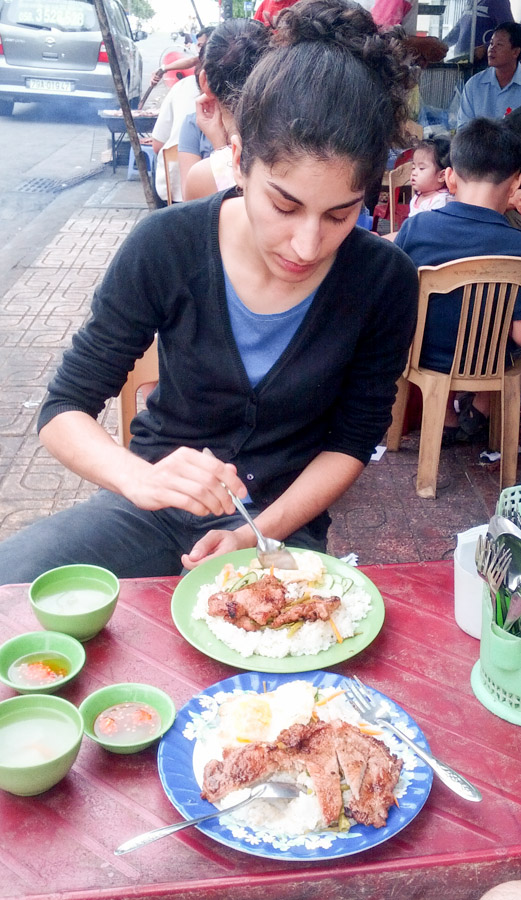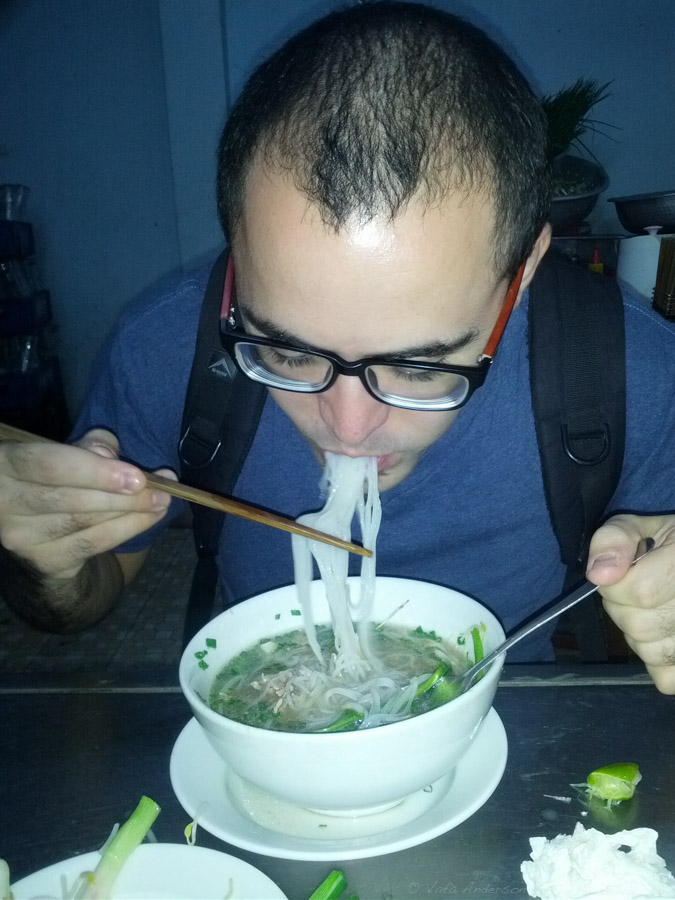 Randomly, on our first night, there was a huge Christmas Party in the middle of town. With the main street off the beach blocked off, a sea of people surrounded the area and performers sang a variety of Christmas songs, except they were 'rock and roll' style which took us by surprise. It was a lot of fun!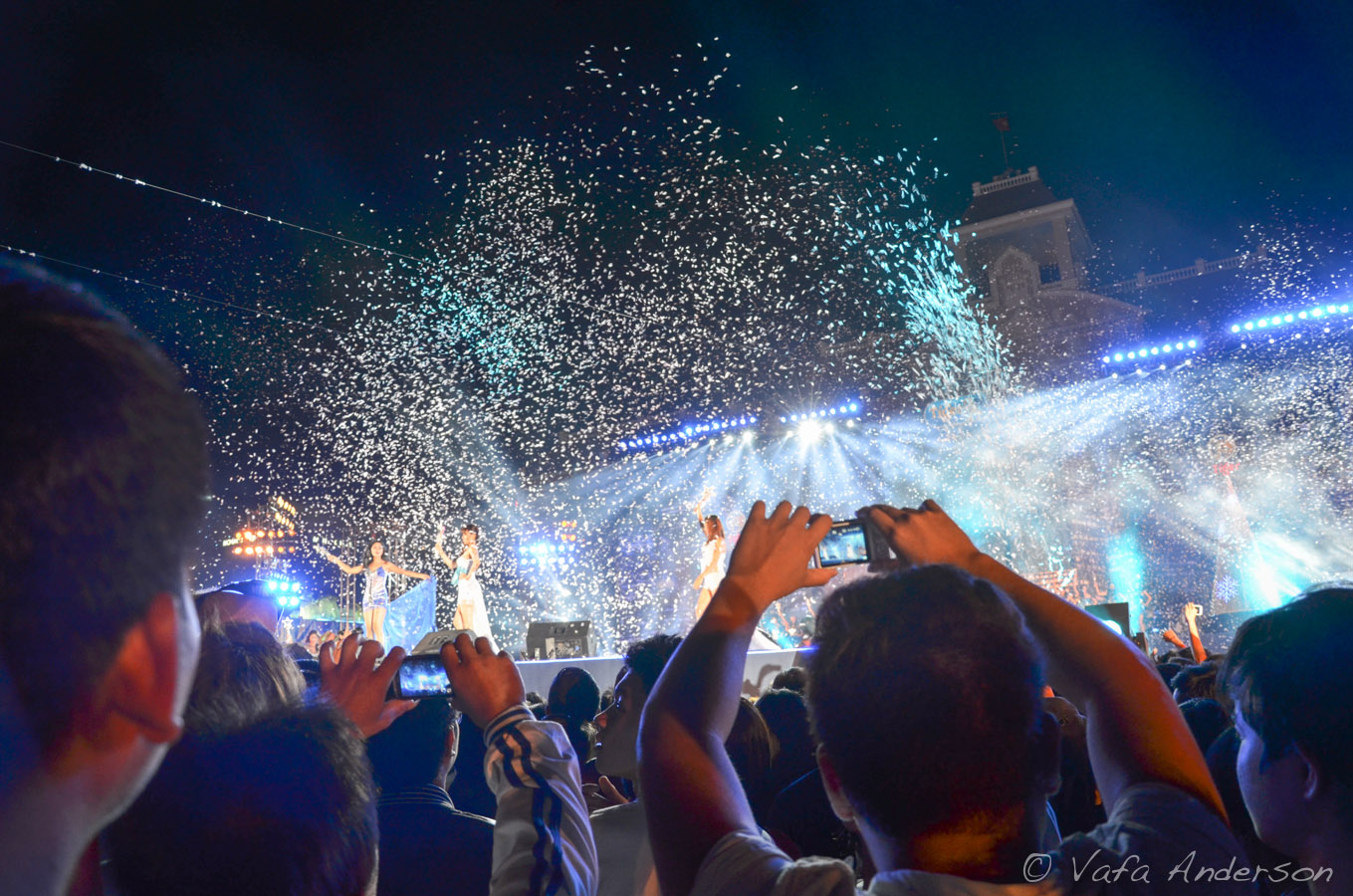 Random Adventures
The next day we rented a small motorbike and explored the southern part of Nha Trang – we were told of a nice beachside area with cheap seafood about 15km drive away. We drove and stopped to take a photo at a great view point. Then all our misfortunes began. We drove for another 30 minutes, unable to find any beachfront access! As soon as you come down from the winding mountains, there was gorgeous sand dunes that were all fenced off. It seems a lot of the beach front locations have been bought up by large Hotel chains. No construction had started yet- so we tried to gain access to a beach by sneaking in. We won't go into detail, but there was a guard stationed on the shore line – obviously we were not the first ever visitors. We continued driving and saw the beauty of the country side – a dilapidated river-side french colonial building, fields of grass and rice and birds flying in droves. We finally came to a small town with a vegetable market and a very interesting Temple that we randomly encountered along the way. The caretaker was extremely kind and gave us a grand tour after which we were invited to sit with some very kind locals to have tea and bananas. The caretaker used his broken French to translate for us. All the older grandmothers asked if we had kids to which we replied no. I asked them how many children they had to which they replied upwards of ten! It was a special afternoon to spend time sipping tea with such pure-hearted and welcoming elders who gave us more bananas for the road and some life advice – live your life simply without seeing your difficulties as the dominating forces of your life.  We finally backtracked and found the beach side hang out we were recommended. We felt that the seafood was expensive and the area alright – our day of adventures and getting lost was much more memorable.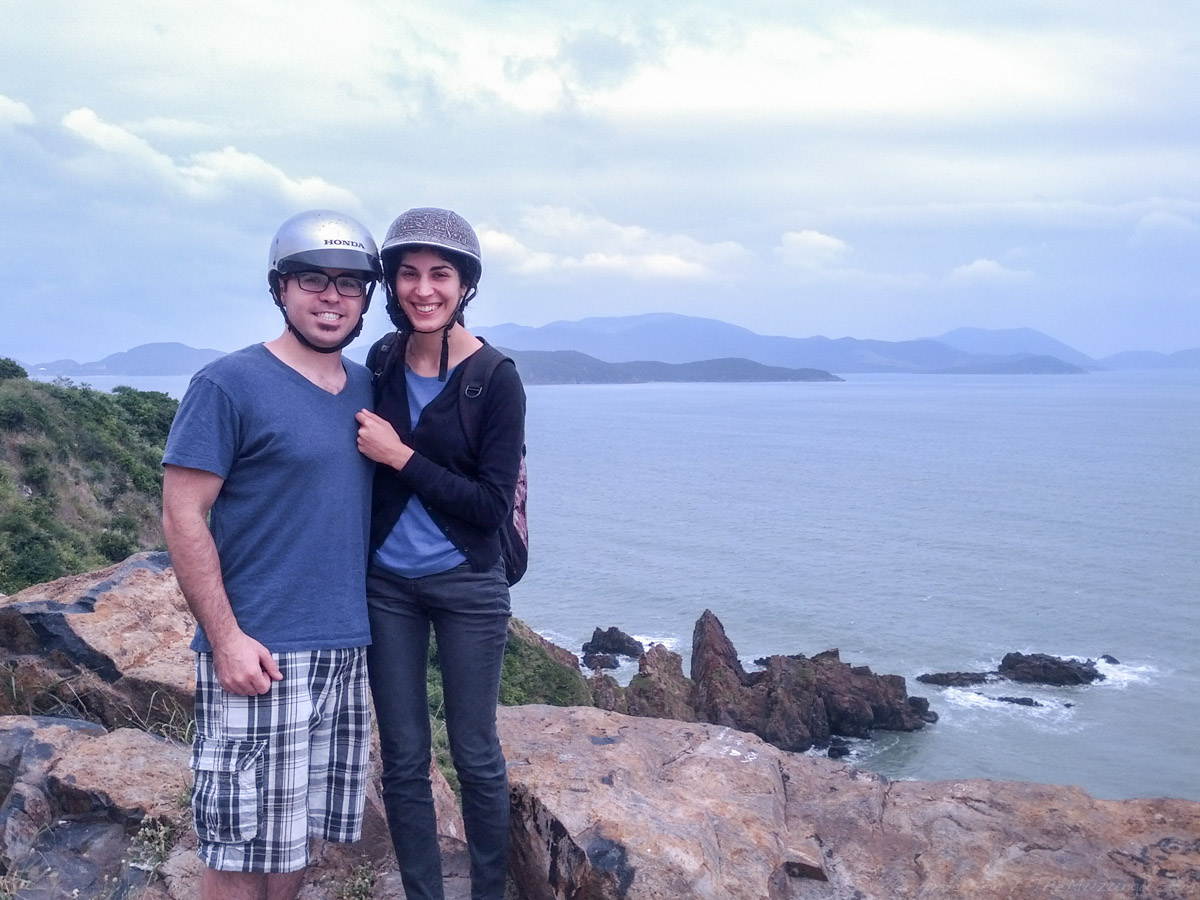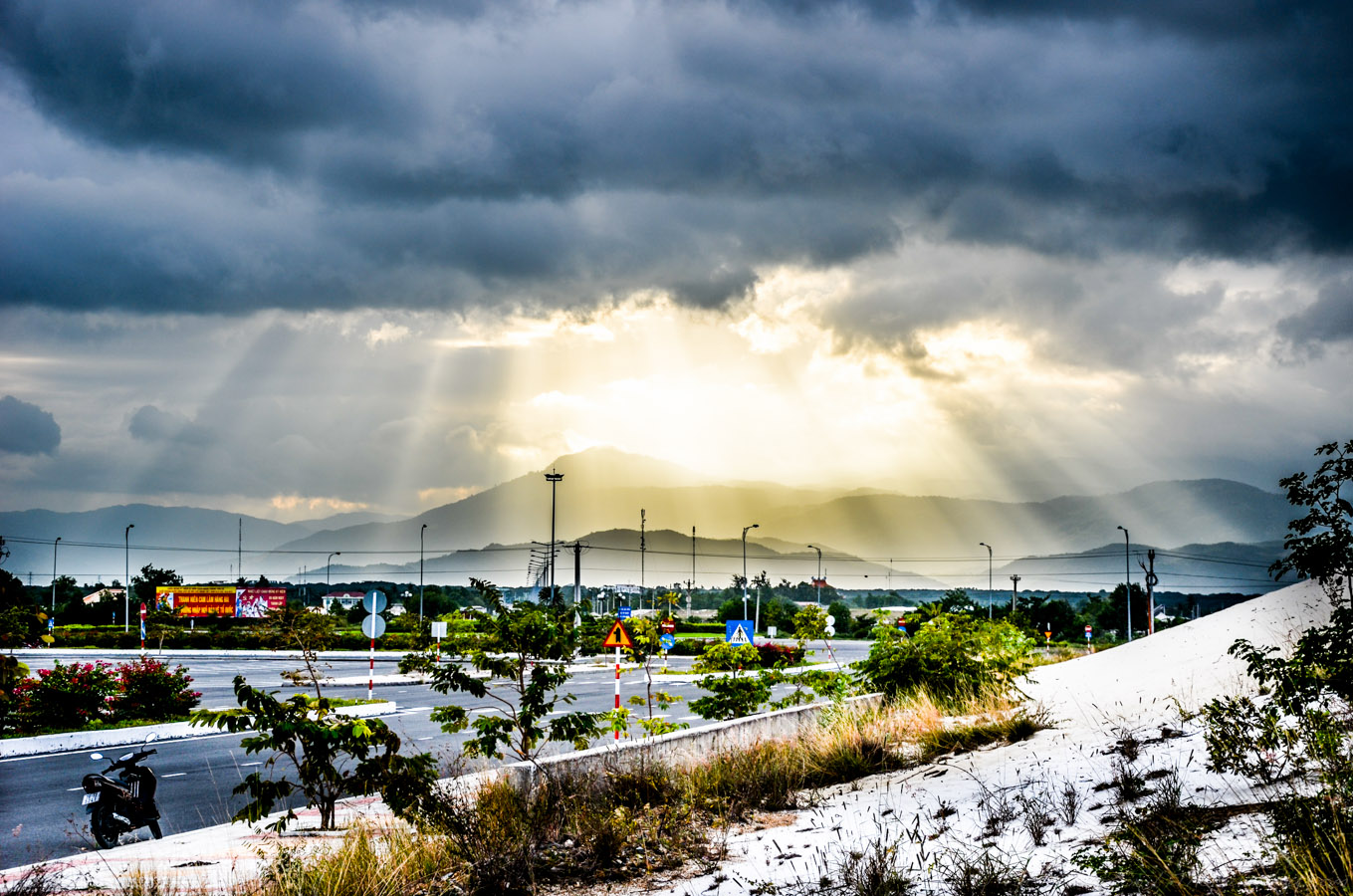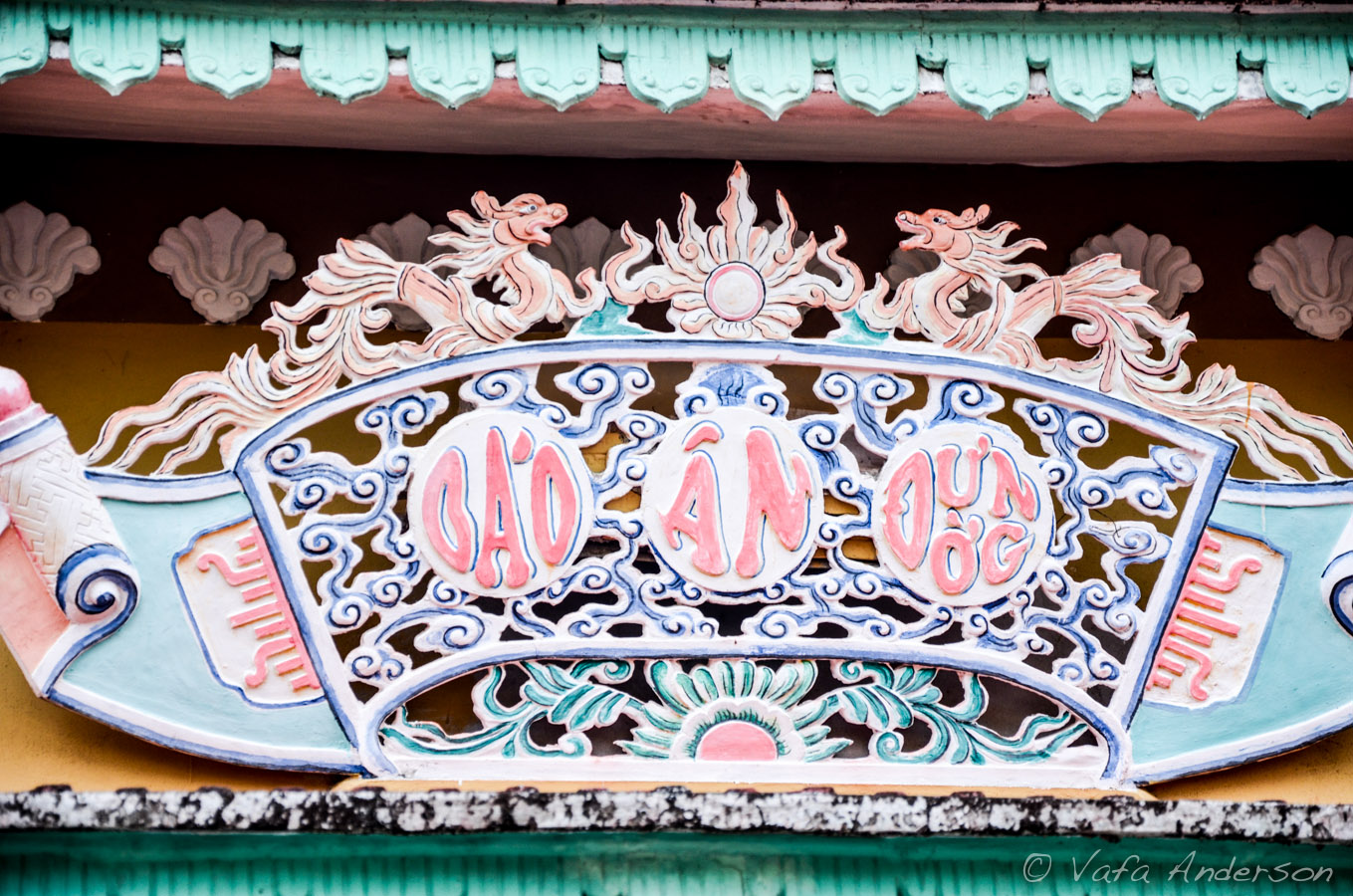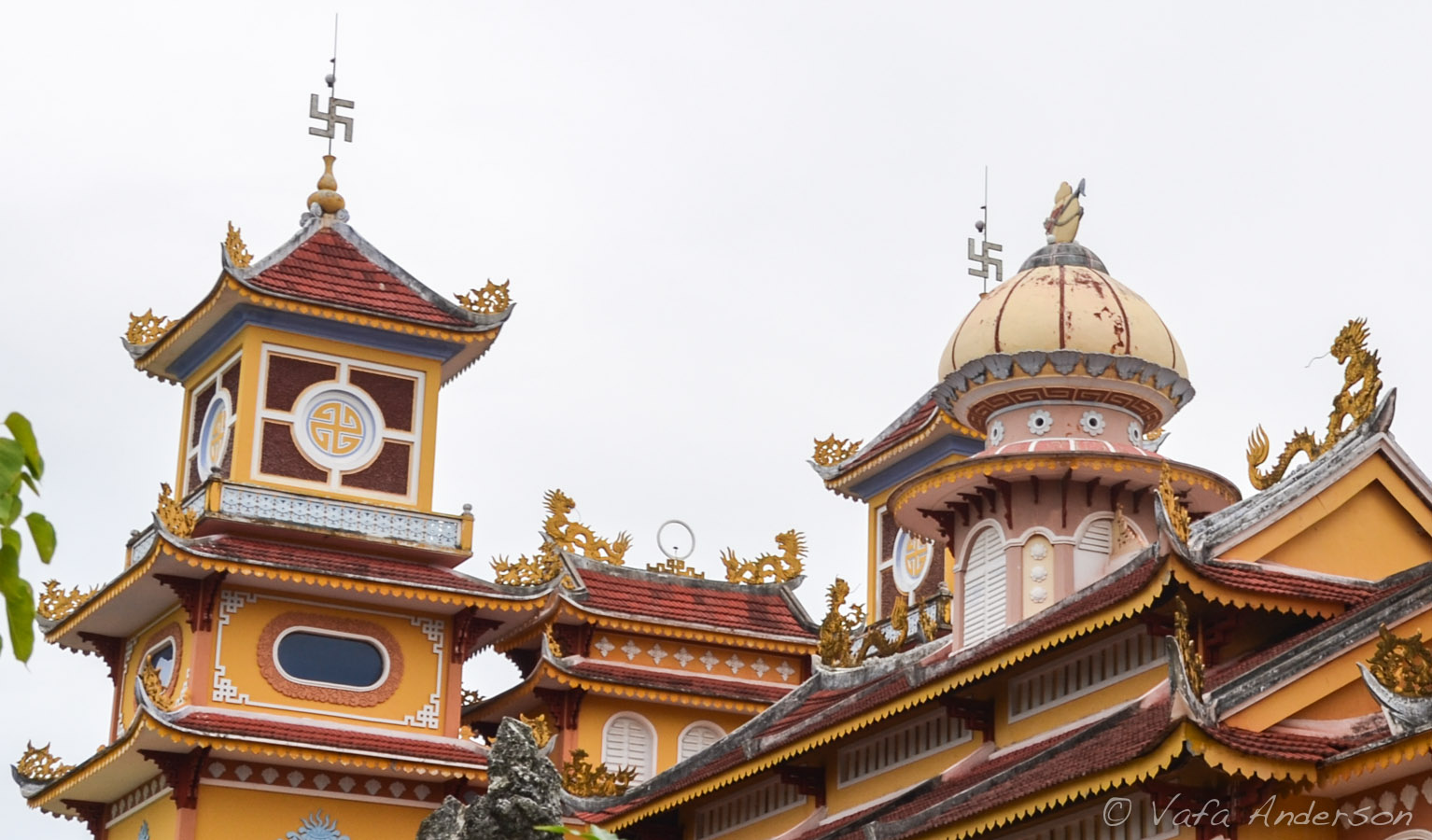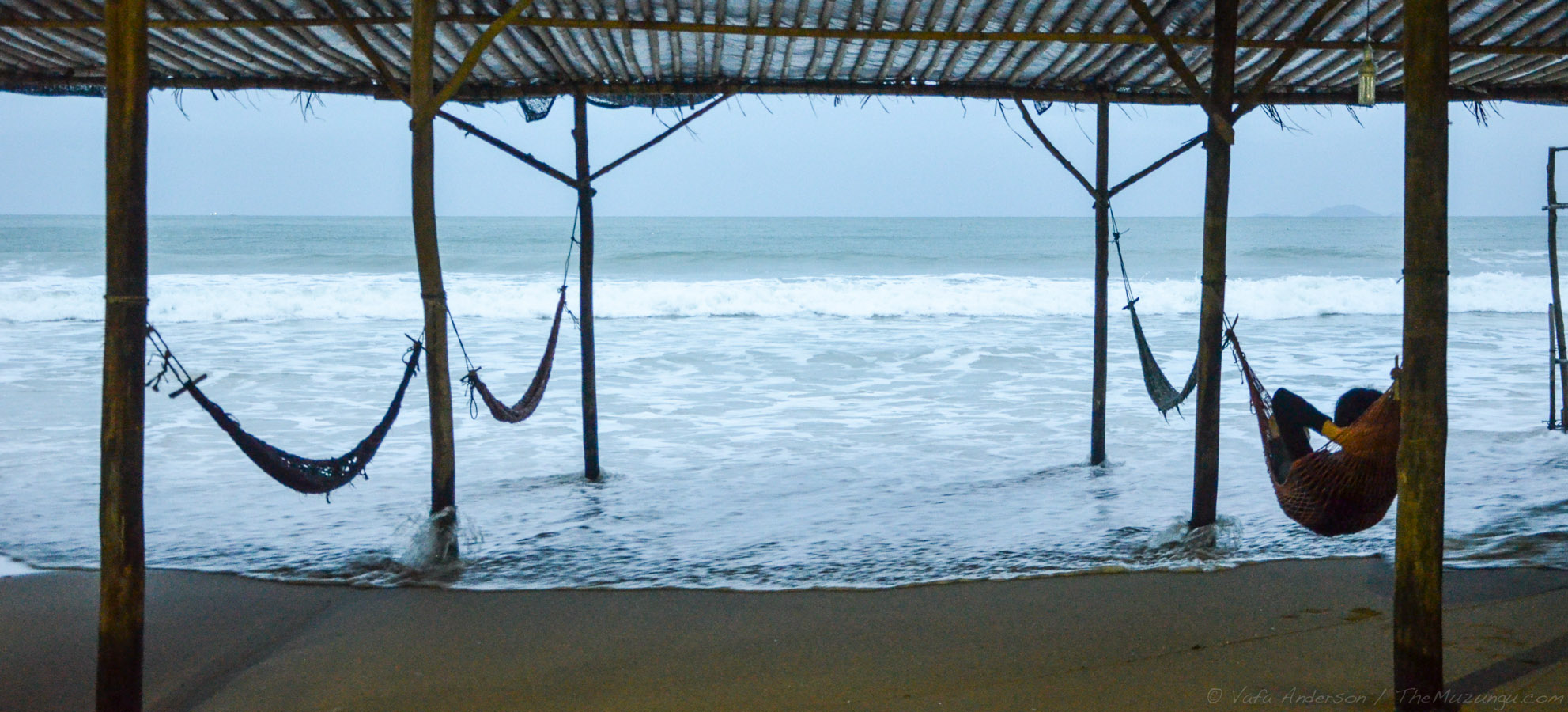 Temples
There are few other temples and interesting landmarks around the city of Nha Trang. The one we visited was called the Po Nagar Cham Towers. It is located in the northern part of the town across the bridge. Not walking distance so rent a motorbike for the day or take a taxi. Great view of the city and ocean from there!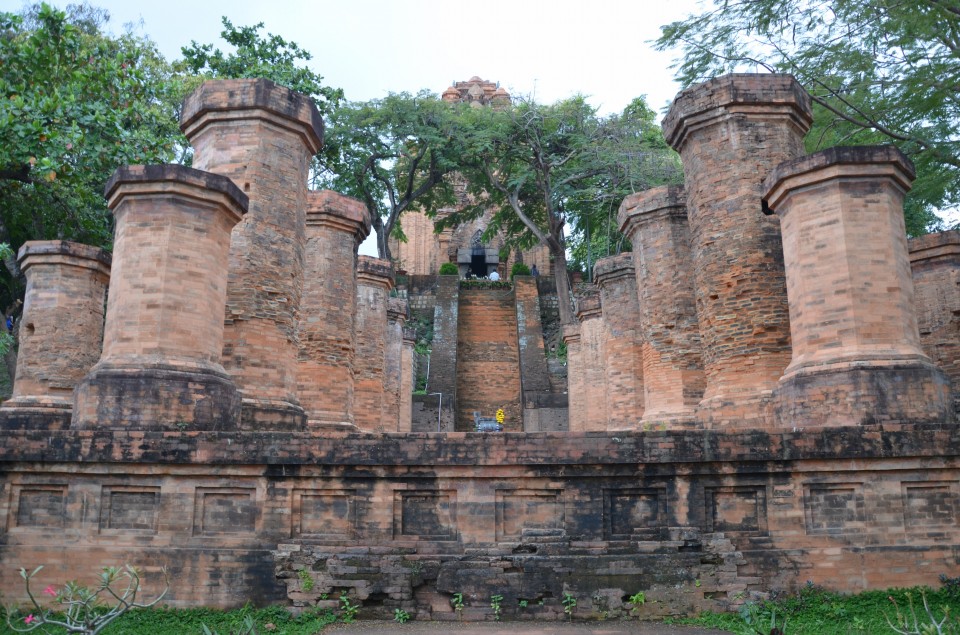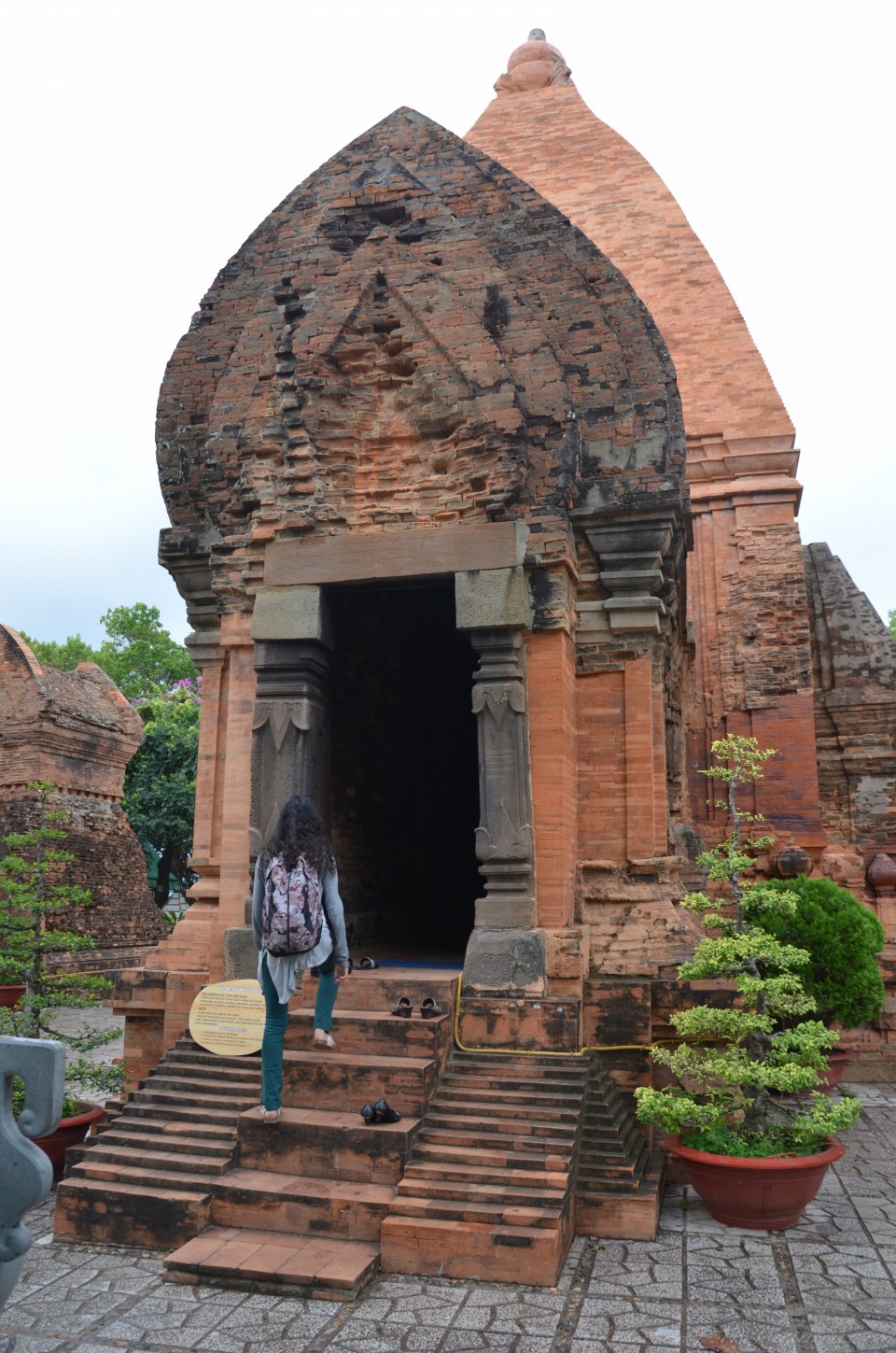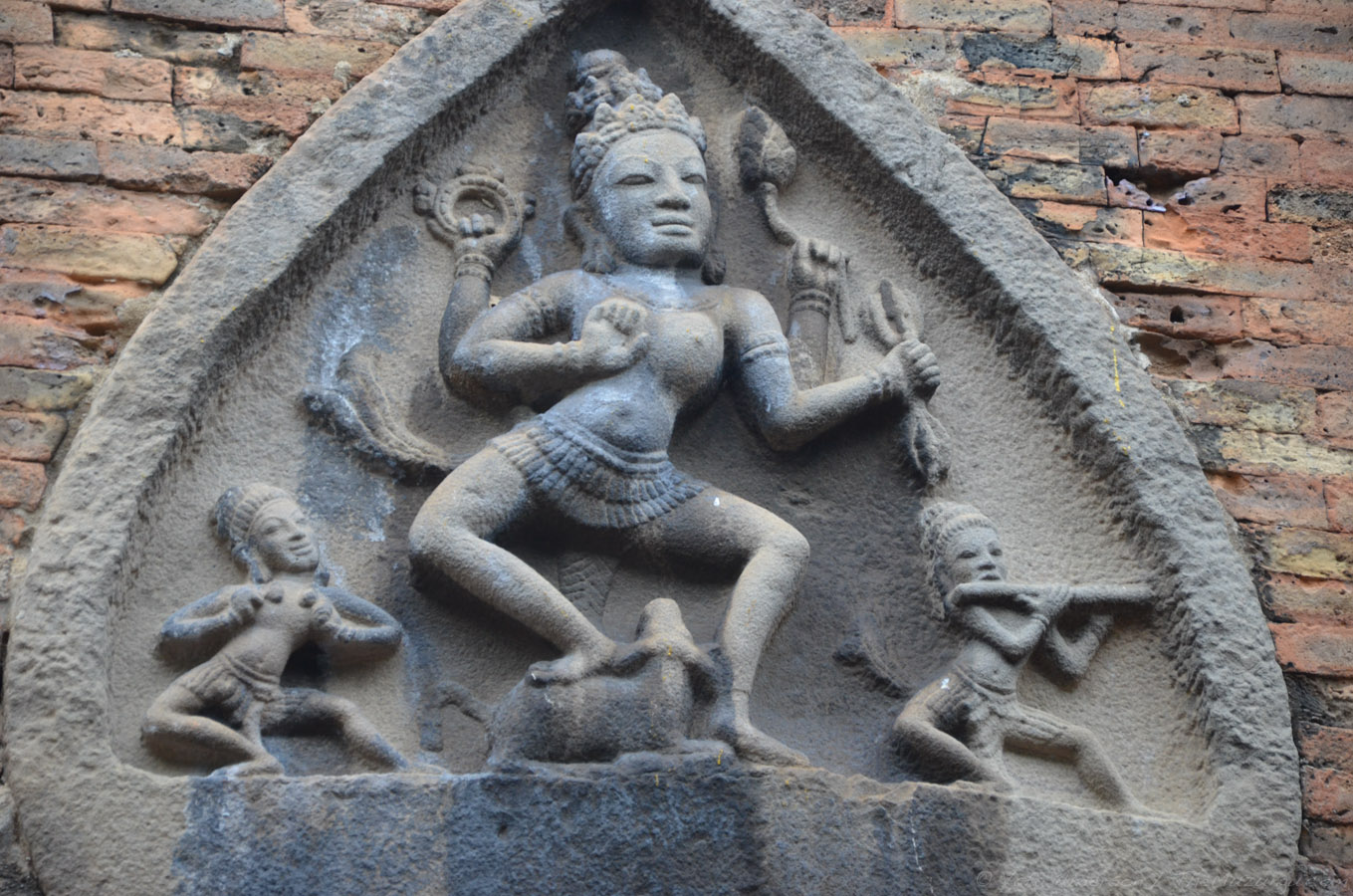 Snorkeling
The next day, we ventured out on a snorkelling tour! We did 3 dives in different locations and although the water was warm and clean, the snorkelling was only mediocre. There wasn't any extraordinary marine life to be seen. We'd only recommend the snorkelling if it's your first time- otherwise its a full boat, the same fish down under, with an awesome lunch and some interesting new people to mingle with.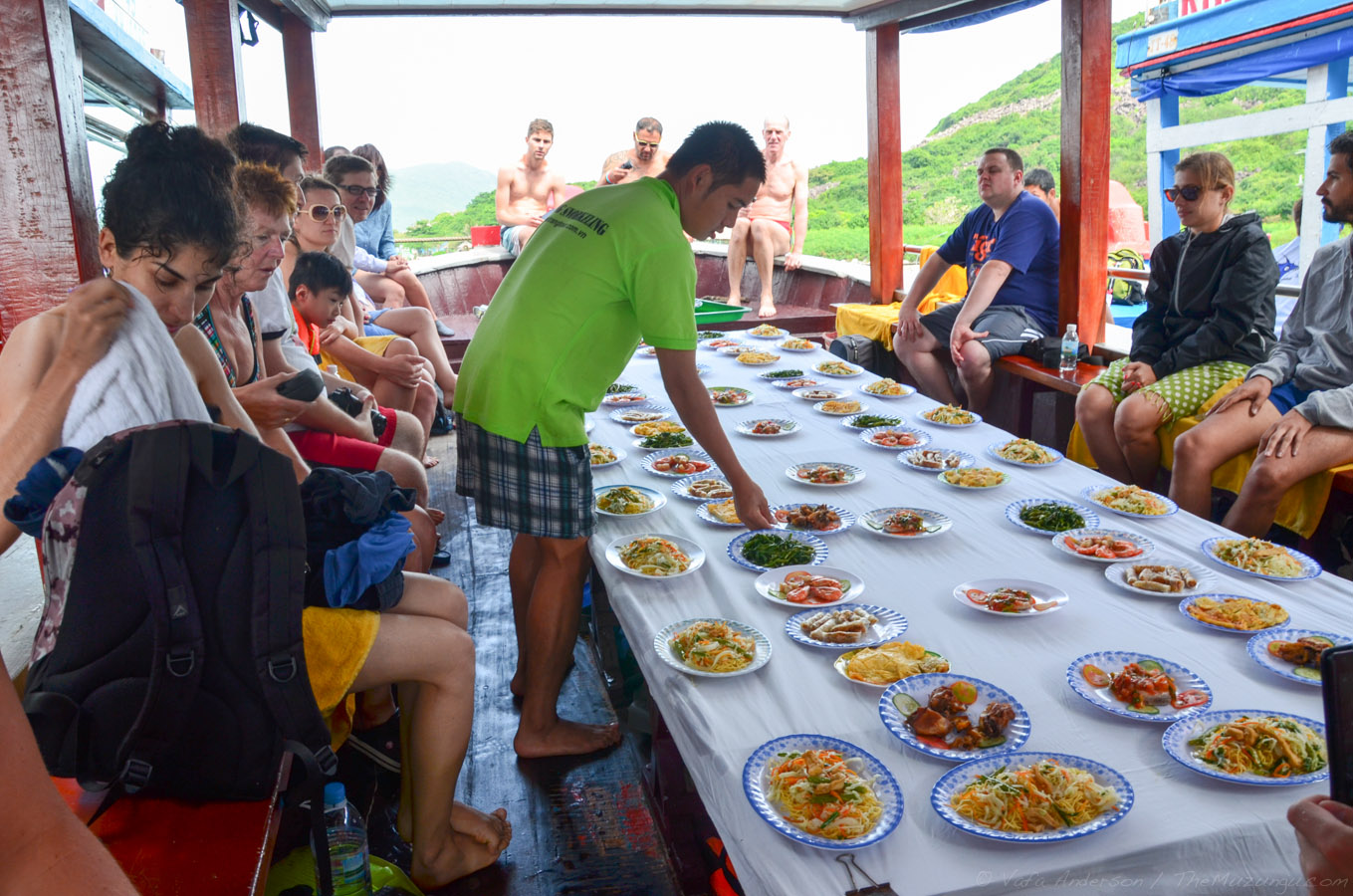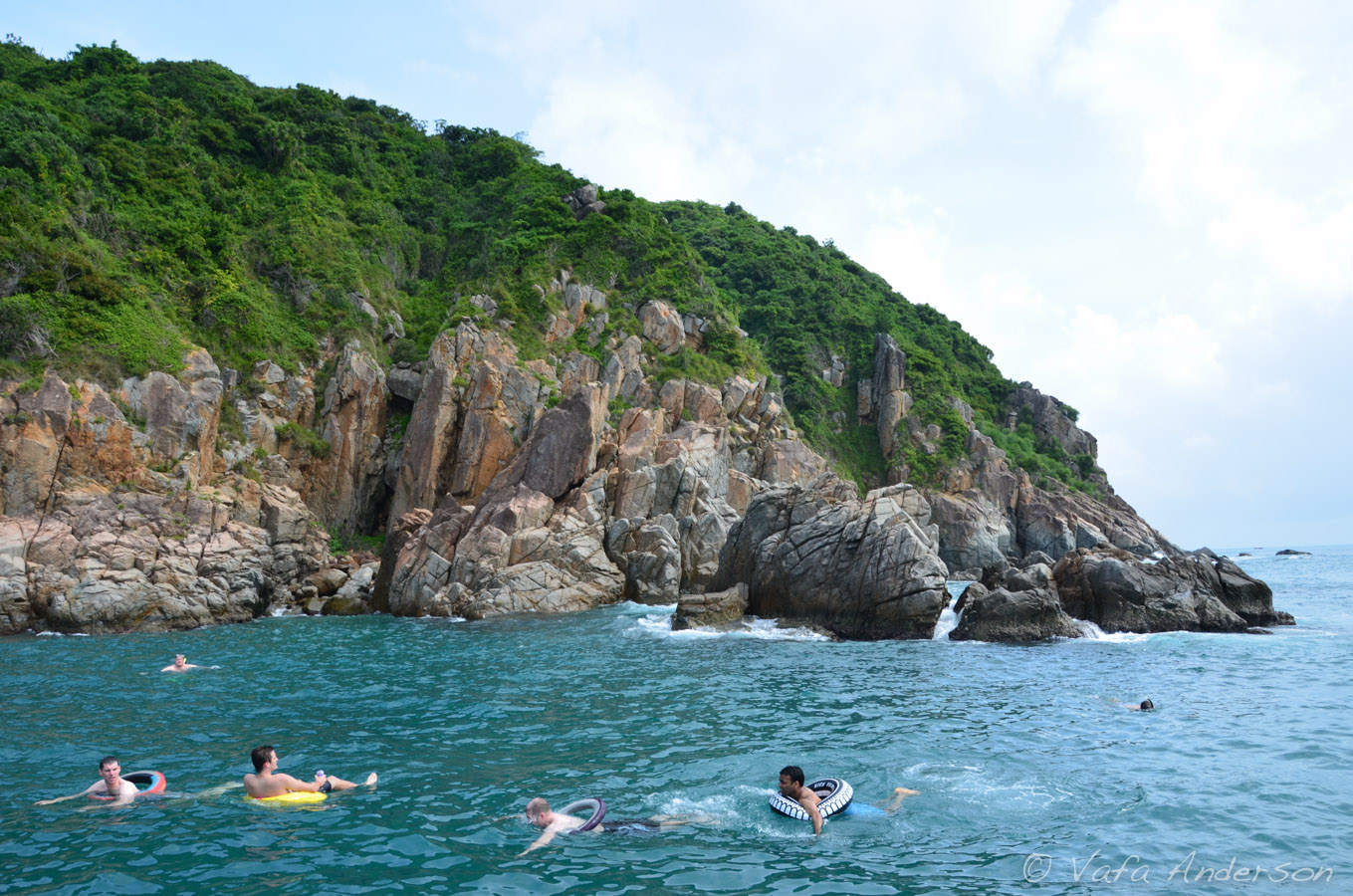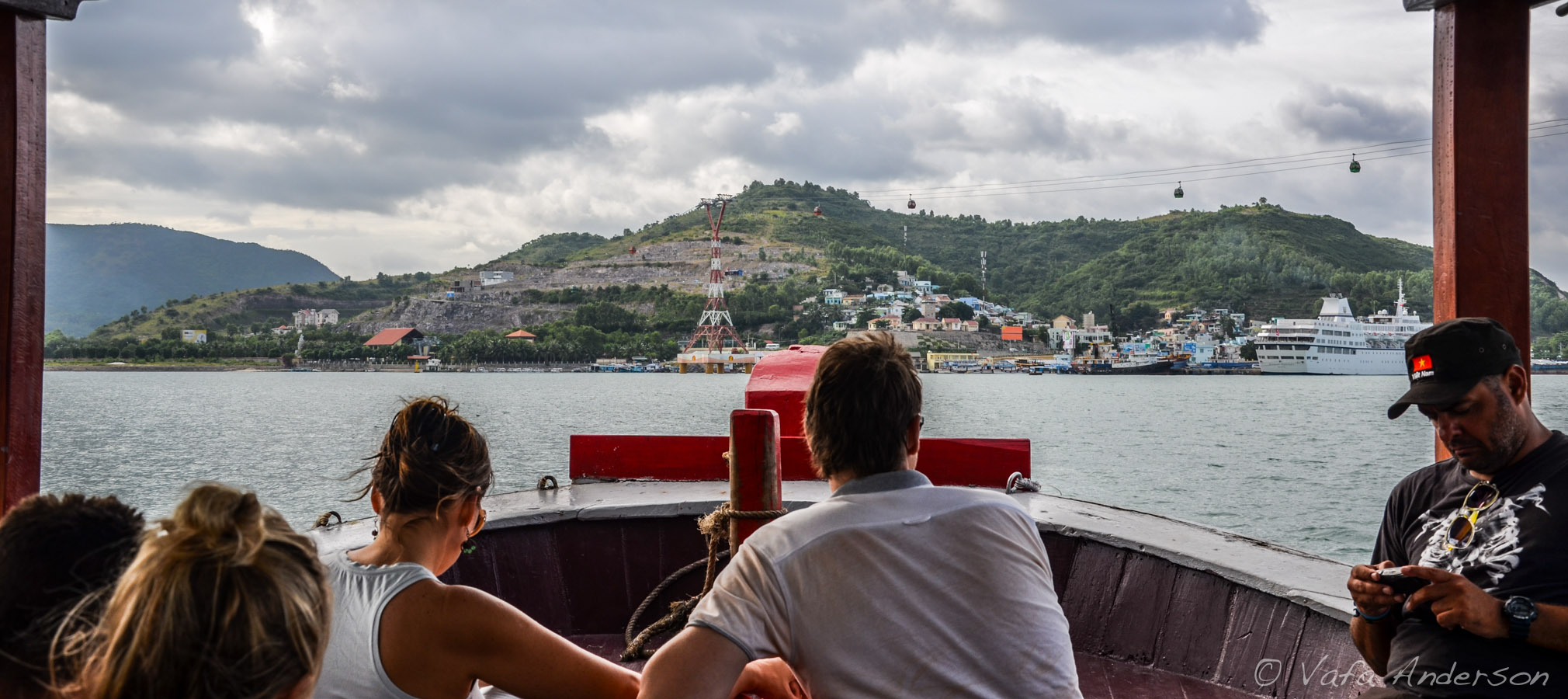 Vinpearl Amusement Park
At first, I thought Nha Trang would be a pretty random place to have a fully blown theme park, however when you think about it, with the white sandy beaches, great climate year around and easy traveling access to Ho Chi Minh City… It is the perfect vacation spot for everyone. Vinpearl is located on a secluded island across the bay from Nha Trang. You can access it via gondola over the bay (great view). There are various hotels and accommodations on the island, but I will admit they were a bit pricey so its worth it to stay in town. I will say, visiting Vinpearl was one of the coolest experiences we had the whole trip and would definitely come back again in the future. For only $25, you get unlimited access to the entire island for the whole day! This means that after you pay your entrance fee, and you have complete access to EVERYTHING! No need for buying tickets, ride passes or extra tokens (except for the odd activity like kiteboarding or jet skiing). The park is split up in 4 parts, a theme park, a video arcade/movie theater, a water park and an aquarium. There was so much to do, we never got bored and were busy the whole day! I felt like a kid in a candy store! There was always something interesting an exciting around every corner! The theme park had a mini roller coaster and other various rides. They open and close at different times, so you can schedule when you want to go for each ride. The video arcade was 2 full floors of games! Just walk up to any game and start playing. There were also 3D interactive movies, you strap in to your seats, watch a short film and go along for the ride! The aquarium was full of interesting fish to see and explore. The water park was awesome, lots of really fun water slides and a nice sandy beach to relax on. We did the whole park in a day, I'm sure you could break it up and spend some more time in each area. It was so excting! We will definitely be back again!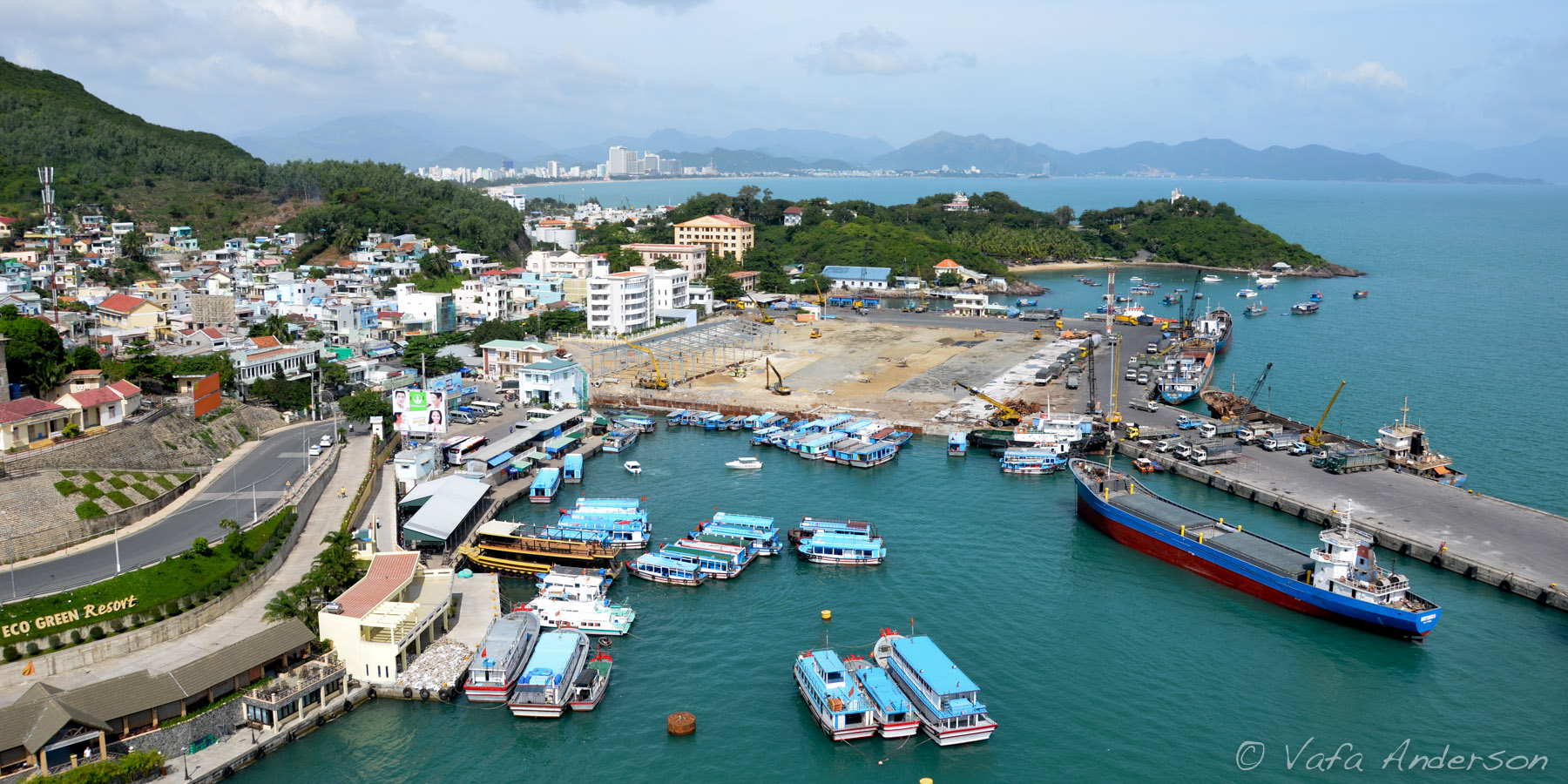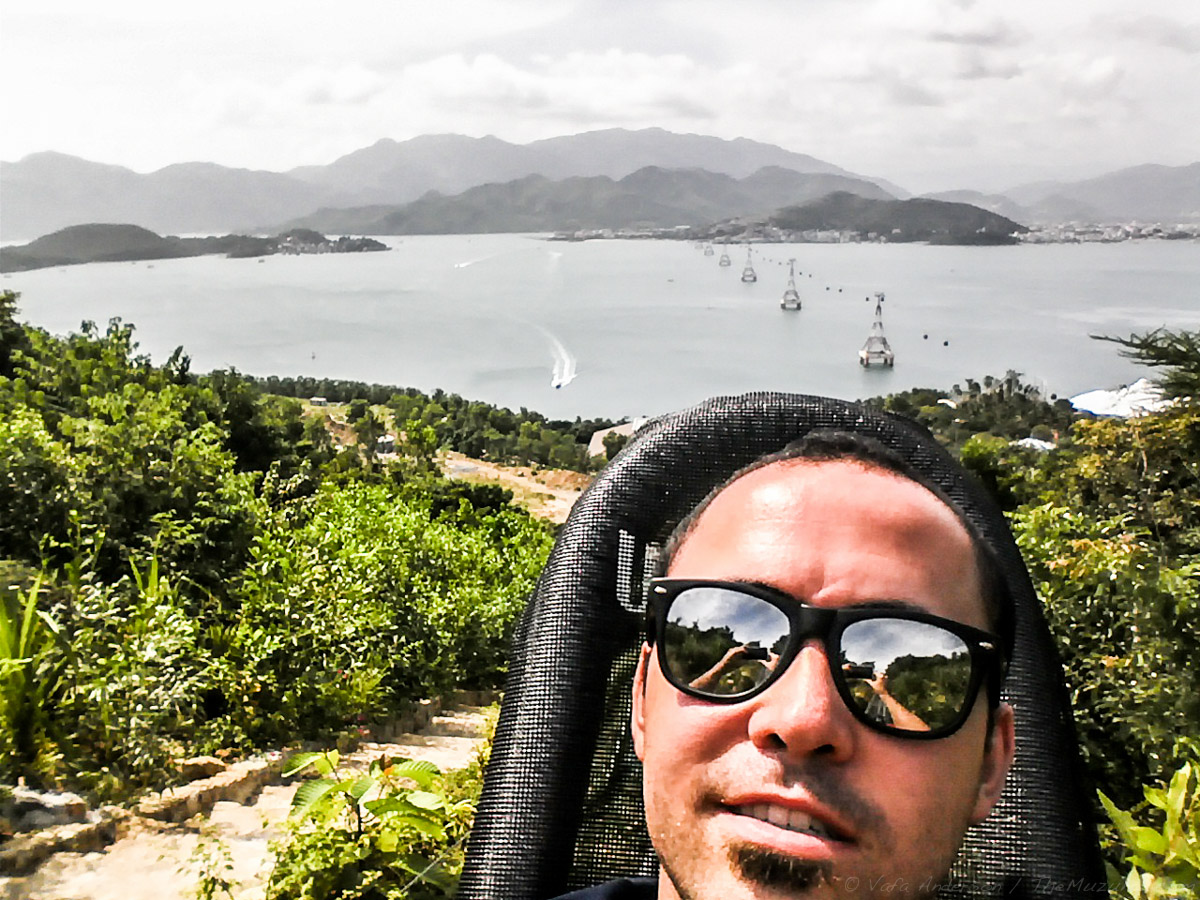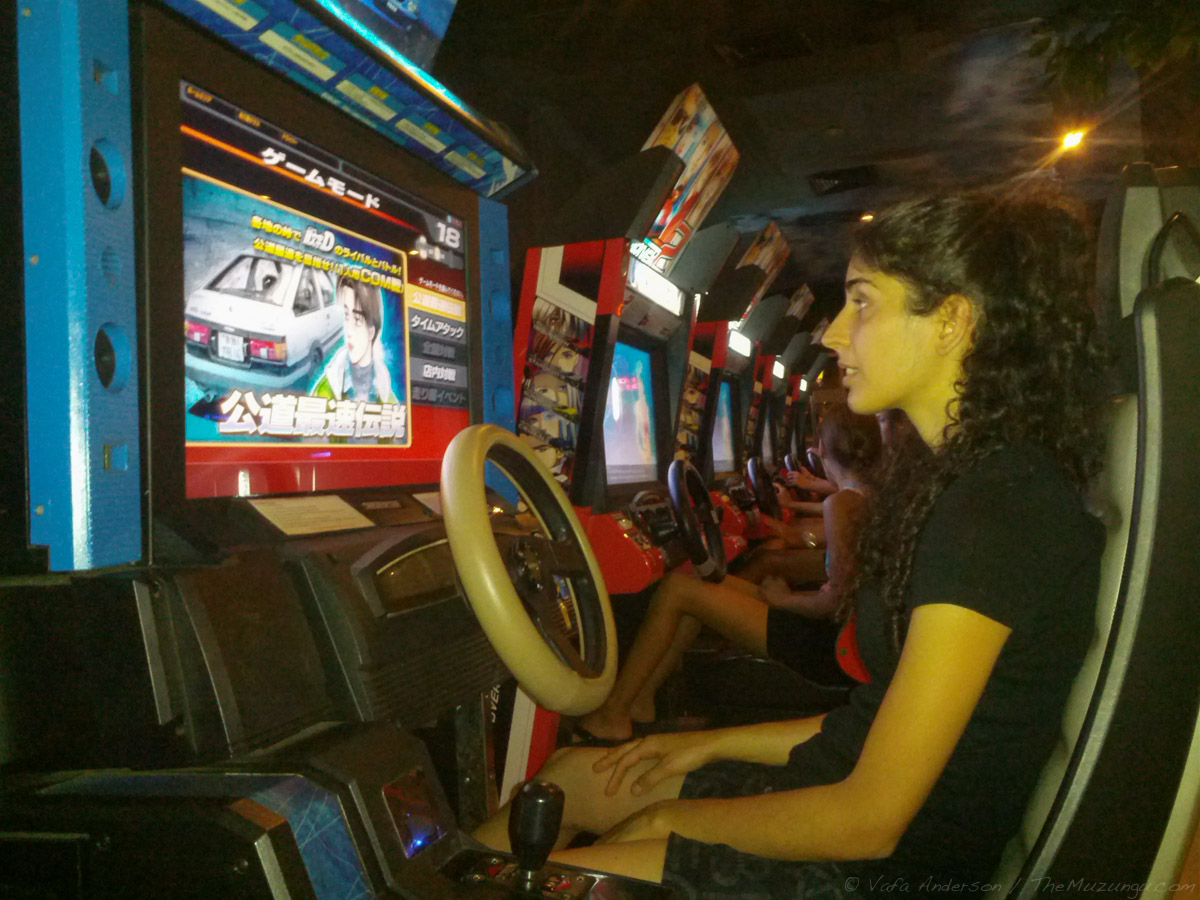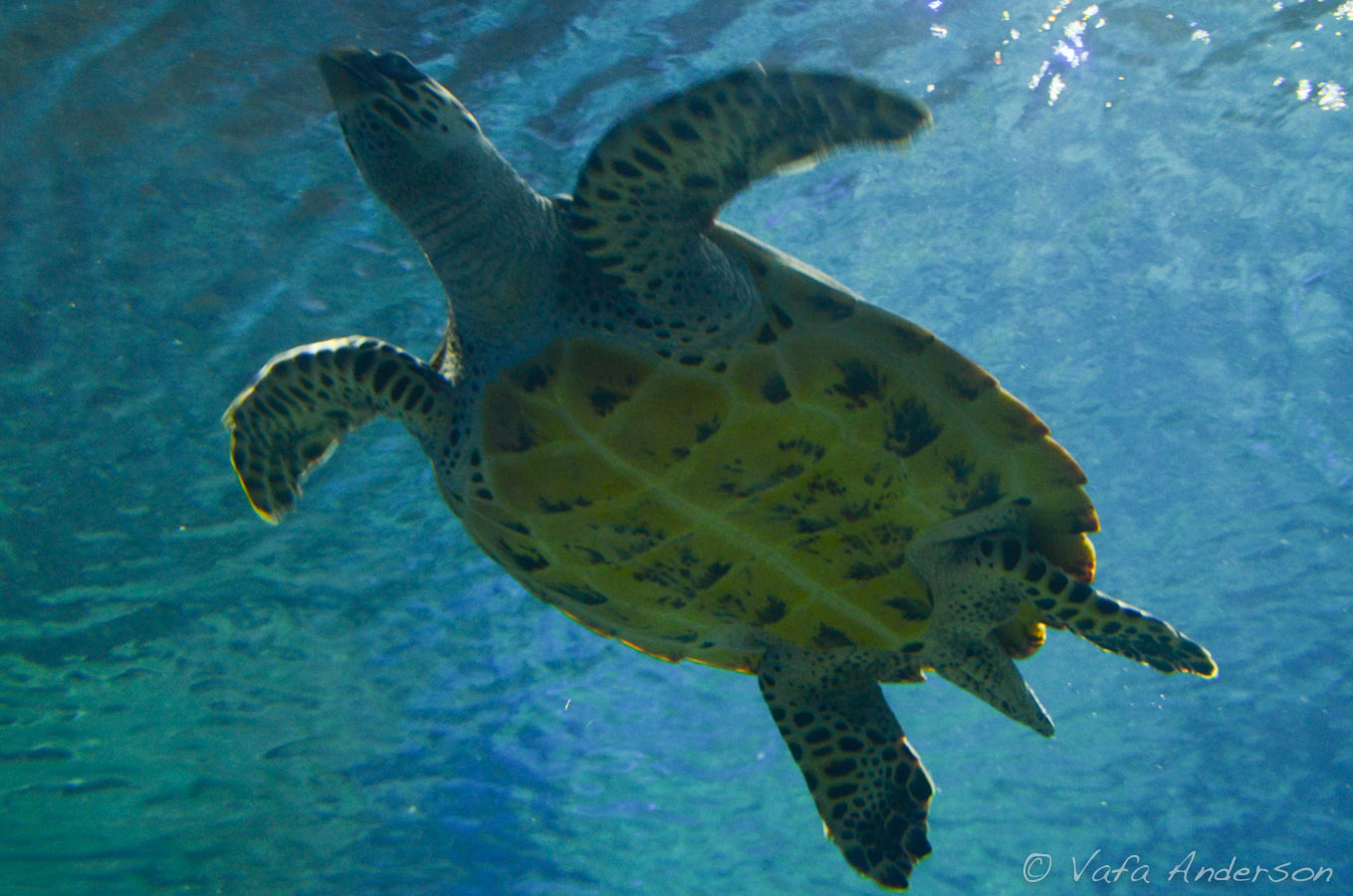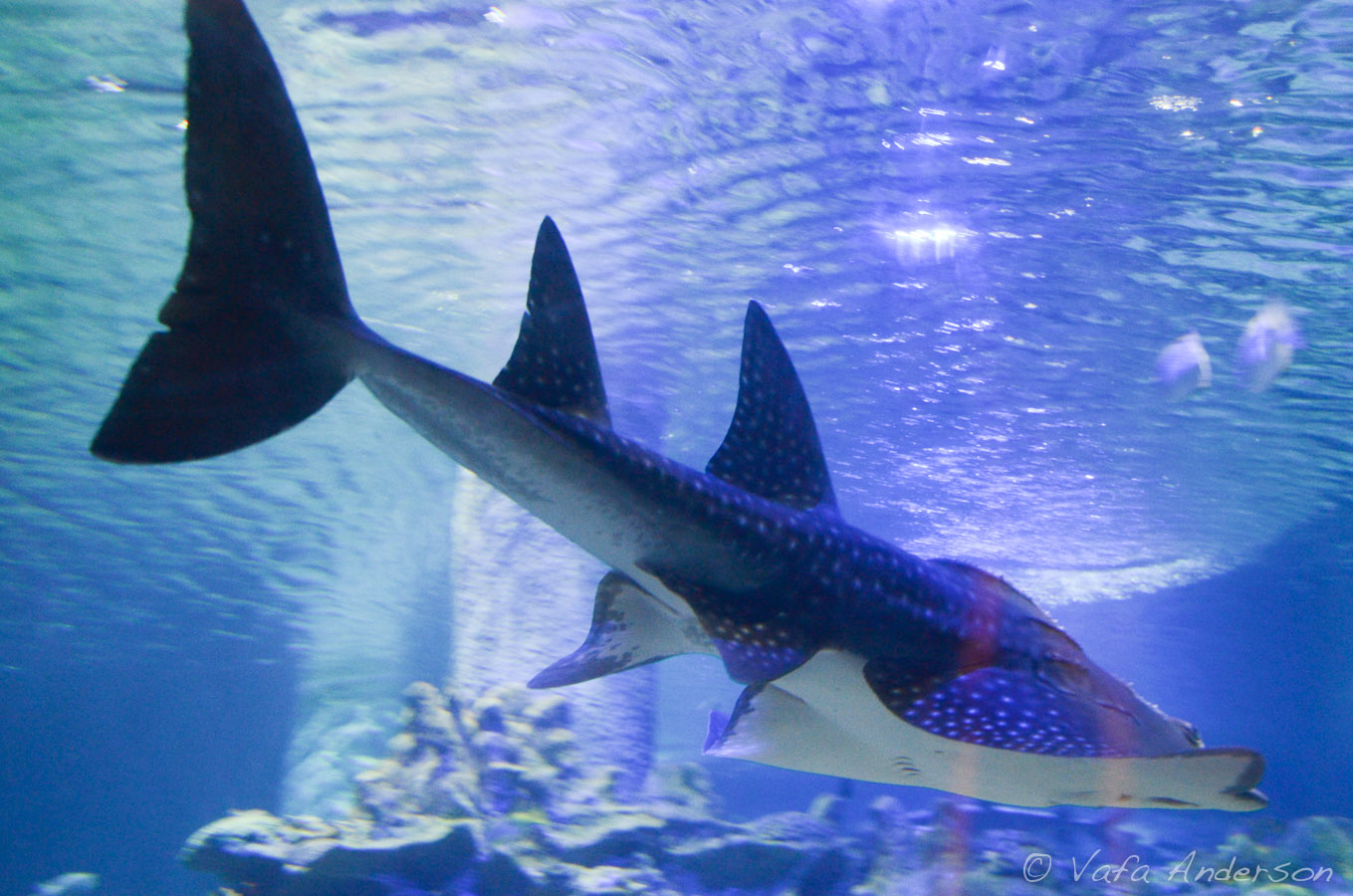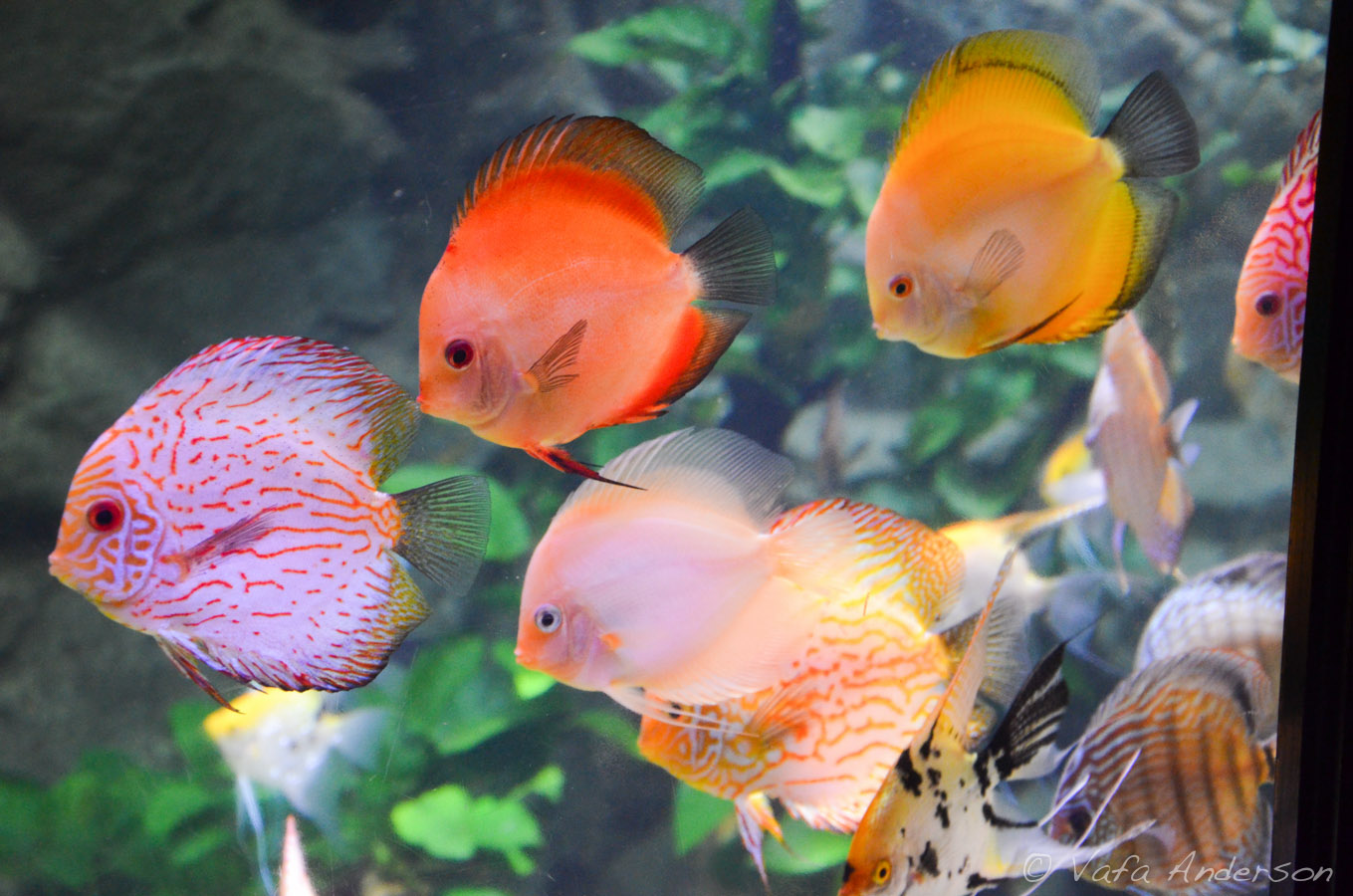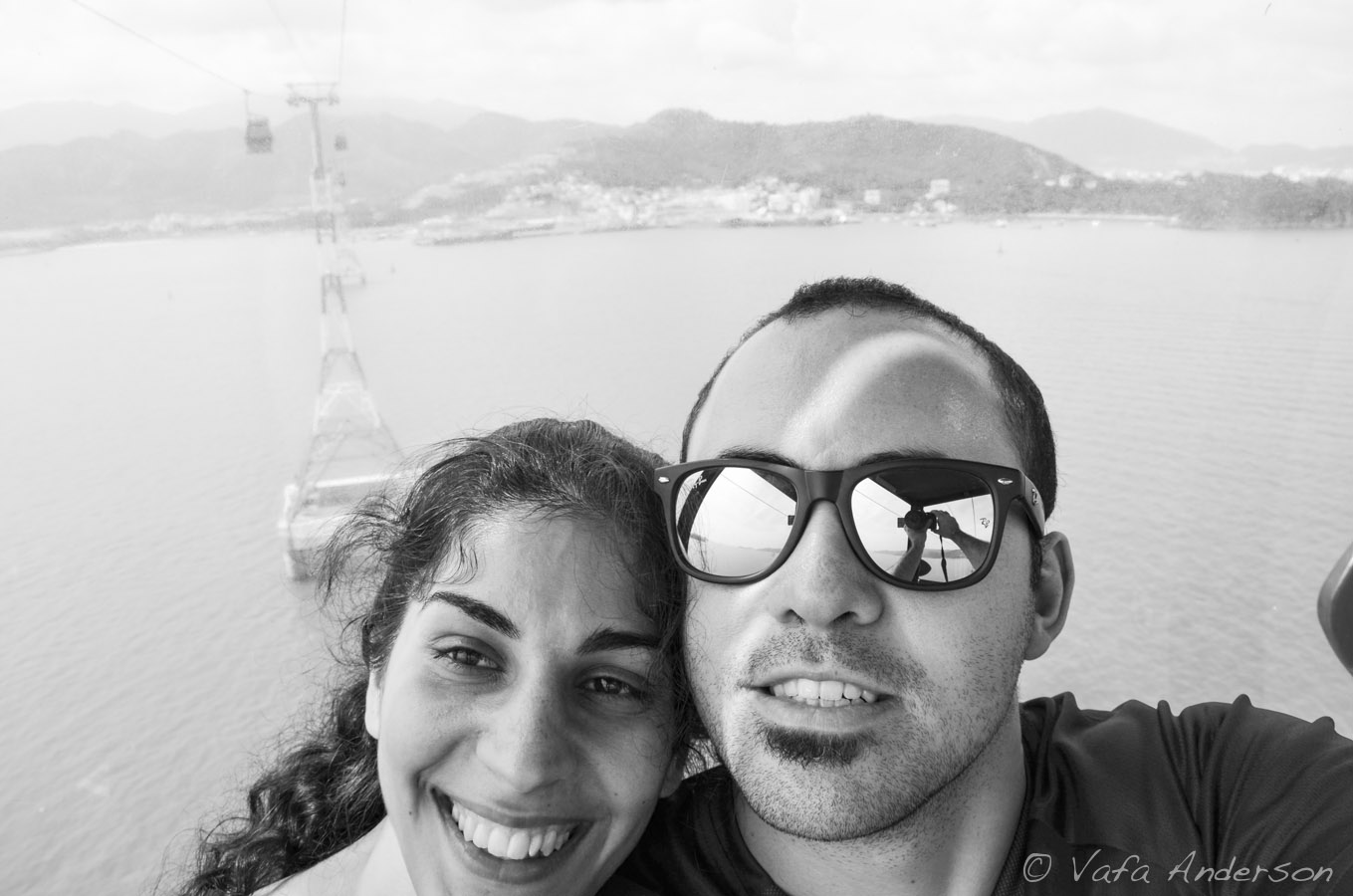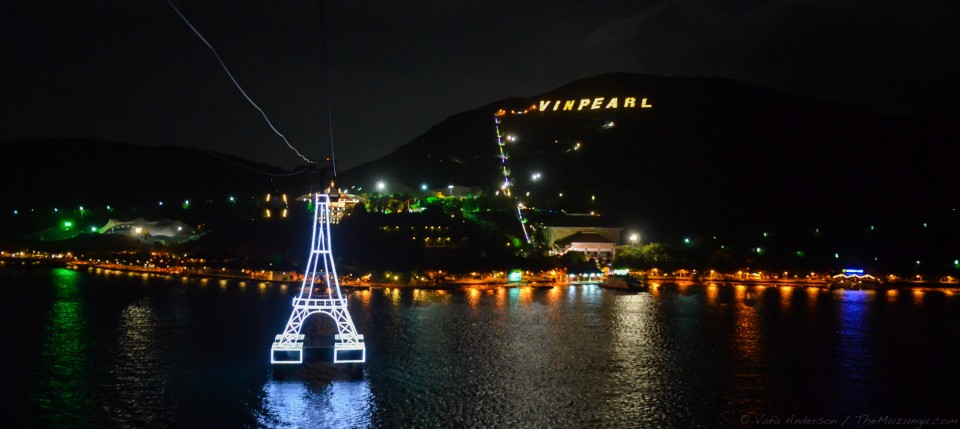 If you haven't read about the first half… check out Part 1 of the trip! Vietnam – Ho Chi Minh City